FINAL FANTASY CRISIS CORE HAS BEEN RELEASED!!!!!!!!!!!!!!!!!! (On 9/13 actually)

What have I been doing?!

Characters include: Zack, Sephiroth, hints of Cloud, Aerith & 2 very SEXAY characters.

Spoilers: YUP

Some scans from the V-Jump magazine: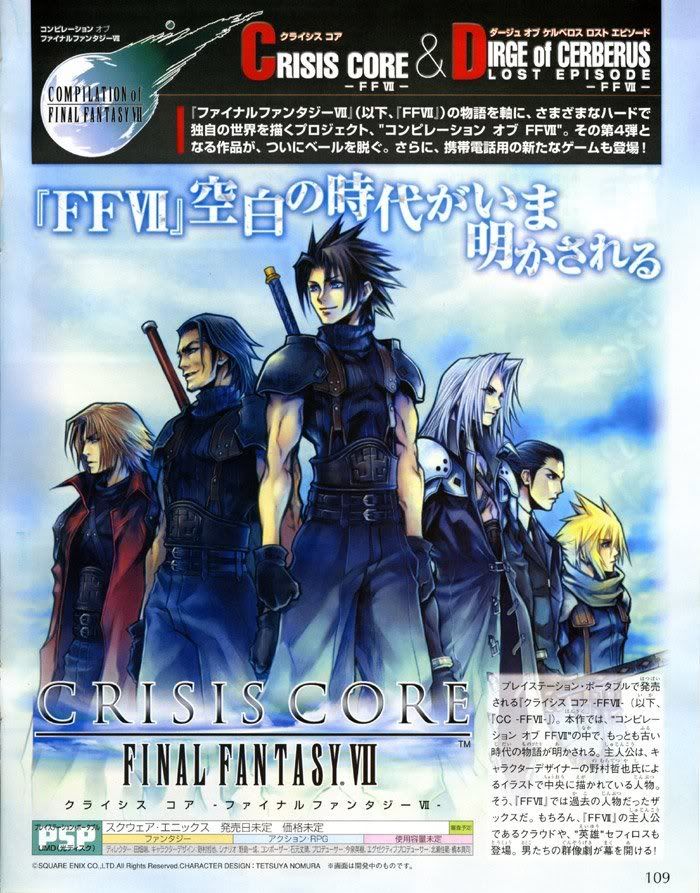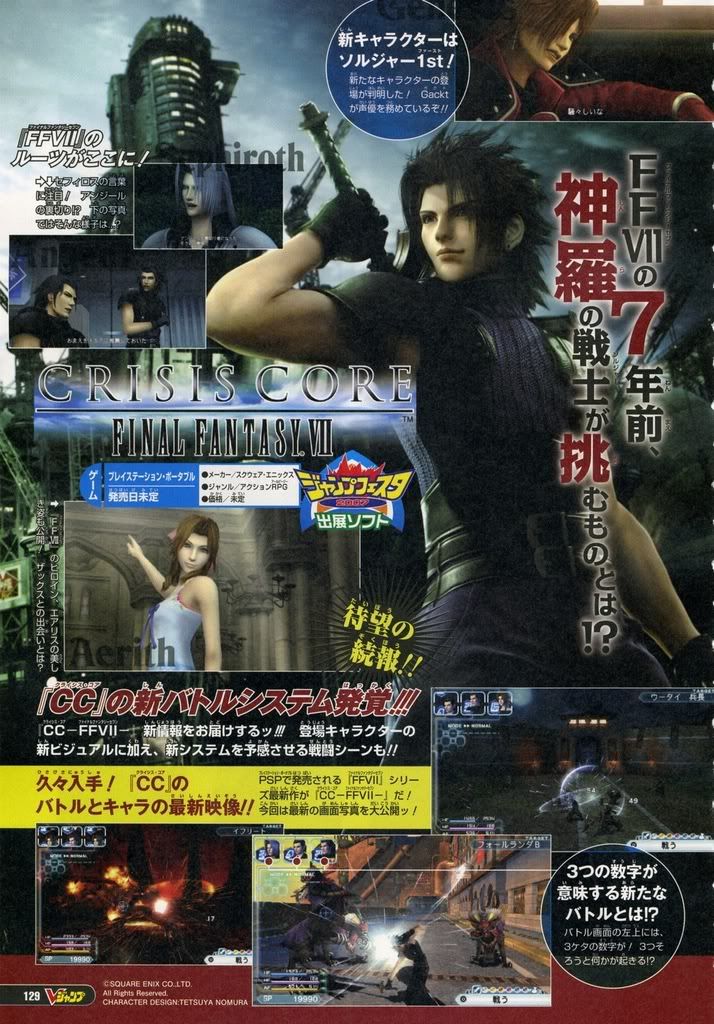 Here's our favourite

SEME

bishonen: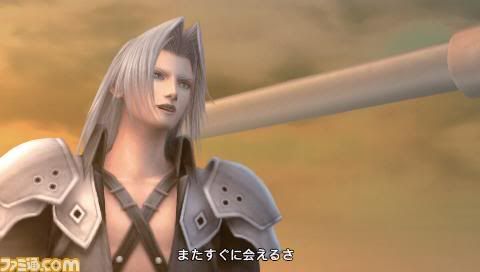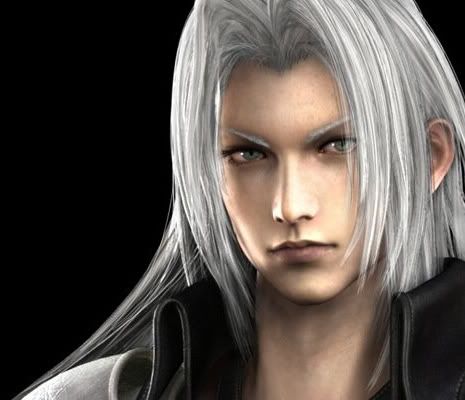 Introducing the new character, Genesis, who can pwn Sephy. *GASP!
Bigger Sword?!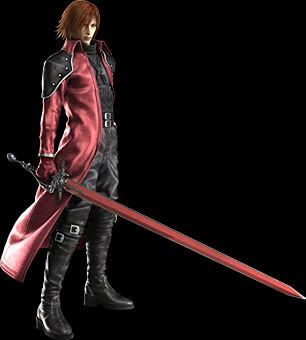 Group shots!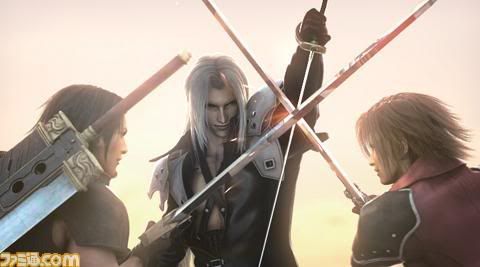 Fighting over who gets the last pizza slice, no?
Note: Pics are not mine, but will be ordering this magazine. Hur hur, friends and I are contemplating whether to buy this or 2 DDR mats.
YES, we have no life.
Oh yes, there's
EMO
Cloud in it too and one more sexay new character. And the 2 new sexay characters have 1 wing so Sephy's not that special anymore.
Video links from Crunchyroll (Note: you need to be a member before you can view the vids)
Battle btw Genisis & Sephiroth: http://www.crunchyroll.com/showmedia?id=1
72287
Intro: http://www.crunchyroll.com/showmedia?id=1
46785
PSP ending, spoiler to how Zack died (the graphics are amazing!): http://www.crunchyroll.com/showmedia?id=1
62599
Cinematics display: http://www.crunchyroll.com/showmedia?id=1
55435
Review (English version): http://www.crunchyroll.com/showmedia?id=1
64437