If you don't know who is Halibel, I won't spoil it for you, but know that she is one of the characters from Bleach.

I was actually planning to do a Halibel cosplay this coming December, but knowing that my exams would be just around the corner and all the crazy projects will be due, I have decided to post-pone this cosplay and just whip out one of my older costumes. Hmmm....maybe I'll do Yuuko(TRC) this year...Wahhaa!

Well, another reason why Halibel won't be such a good idea is that after you see her outfit or the LACK of it you'll understand why my mom wouldn't let me out of the house. But like always, before I try to do any cosplay, I do some research because that are a lot of nasty people out there who would love to label one as a cosplayfuck >.<.

So that's some info on her costume which I managed to get from the manga, other than that, it's pretty much guesswork and hoping that the managaka (I forgot his name XD) gives us a hint in his coloured works. The third pic is a fanart. By now, you would have realised that half her
boobs
are showing, ahahahahahahha!!!! No mean feat for the cosplayers...
TO WEAR OR NOT TO WEAR DA BRA?! Ok, I'm just being stupid.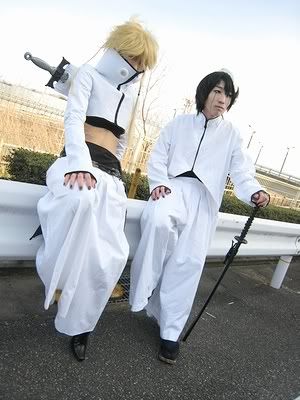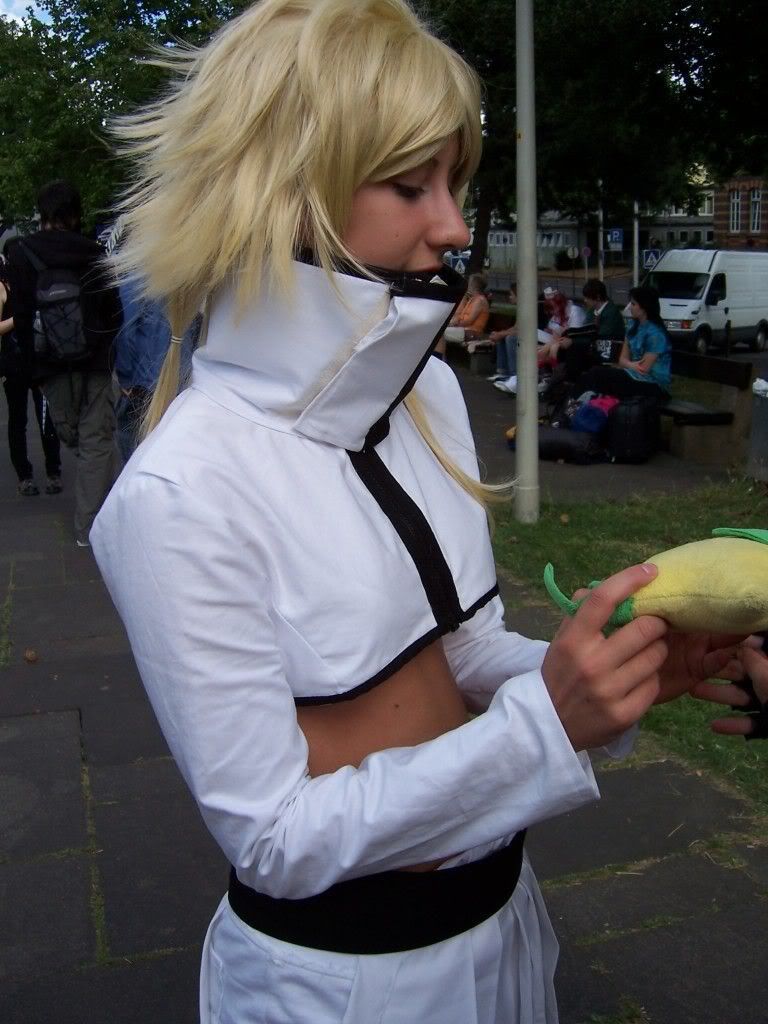 Hmmm.....I wonder if I should do that too. Wear a black/white bra... And I love it when cosplayers add their own personal touch to their costumes, especially when they know there's going to be 2-3 other cosplayers cosplaying the same character. O__O
Note: None of the pictures are mine.